The Roadmap
OOROO Auto Team,
We Appreciate You!
March 6, 2020
Happy Employee Appreciation Day!
Every day, we're thankful for our amazing team. Not to boast, but we'd go so far as to say we have the best employees, hands down. We appreciate every single one of them and delight in how they make OOROO Auto feel like home. From Leroy's impeccable neatness, to Gregg's perfectly executed sarcasm, to the ongoing tally of how many customer hugs Cody gives and receives in a day—our team members are special to us. Each one of them brings something unique to the team and has contributed in transforming OOROO Auto into more than a business, but a family. In honor of National Employee Appreciation Day, we're celebrating our employees and diving into their individual experiences of being a part of our OOROO Auto family.
What's different about working at OOROO Auto for you?
Leroy, Director of Operations: At OOROO there's a real family atmosphere, a good working environment. The team members are truly caring and compassionate people.
Adrian, Technician: OOROO makes it a priority to really know their people. I feel like management sees me as more than just an "asset," they really want to know me as an individual.
Janelle, Service Manager: OOROO has a team spirit unlike anywhere I've worked. We're all working towards the same goal of helping each other and taking care of customers; there's no competition or trying to one-up each other. 
Cody, Shuttle Driver: The care OOROO gives to their team members and customers is so different–it's like an energy that you can actually feel.
"It's really nice feeling like you're at home where you work."
What's your favorite thing about working at OOROO Auto?
Janelle: I love the feeling of enjoying who you work with and having a good time while you work. And I love the weekends off!
Adrian: My opinion is valued. I've experienced lip service in the past from other places, but I'm actually listened to here.
Leroy: I really love that there are strong bonds formed between team members, it really feels like we're a part of a family here.
Cody: It's really nice feeling like you're at home where you work. I feel listened to and feel just as important as team members who are in higher positions than me.
How does OOROO Auto make you feel appreciated?
Cody: I feel appreciated because the team actually notices how I'm doing day-to-day, they're always looking to help me grow as a person, and you can tell how much they care.
Adrian: There's a day-to-day consistency of asking me how I'm doing, what I need, what I think and if I have ideas about how to improve things. There's regular meetings and open communication, which makes me feel heard and appreciated.
Janelle: By telling us! There's an open line of communication amongst the team, including praise for jobs well done. Management is quick to share accolades publicly.
Leroy: Upper management is really expressive and encouraging so we get a lot of verbal appreciation.
Celebrating What We're Made Of
Our team votes are in! Here's what the team thinks each other is known for:
Jeff
Best Story Teller
Founder & CEO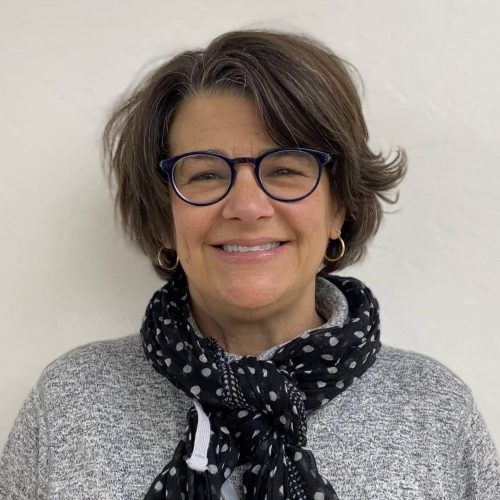 Sarah
Most Caring
Chief Feel-Good Officer
Lindsey
Best Dancer
Customer & Community Relations Coordinator
Leory
Most Organized
Director of Operations
Janelle
Most Dependable
Service Manager
Kendall
Best Dressed
Director of Client Partnerships
Dillon
Most Likely to Win Hunger Games
Chief Technology Officer
Jack
Best Candidate for the CIA
Customer Service Advisor
Andres
Biggest Prankster
Mobile Technician
Steven
Most Likely to Win Chopped
Technician
Miguel
Most Upbeat Attitude
Technician
Cody
Most Likely to Become Internet Famous
Shuttle Driver
Gregg
Best Sense of Humor
Technician
Ricky
The Life of the Party
Technician
Dustin
Best at Quoting Movies
Customer Service Advisor
Adrian
Biggest Techie
Technician
OOROO Auto Team, we appreciate you. OOROO Auto would not be where we are today without every one of you. Thank you!
Our diverse team of technicians and service advisors strive to ensure our Oro Valley neighbors and Tucson friends are always safe and well-taken care of through mobile and shop services. To schedule a visit to the neighborhood shop, call 520-468-7171 or email info@oorooauto.com. For services that come to you, schedule a mobile visit by calling 520-975-1005 or visiting your online dashboard.